Prices and services we offer
Our wonderful specialist will take care of you
FEMALE THERAPIST
Ayesha Qureshi, MBBS.
5504 Seneca Drive, Plano, TX 75094 | 972-955-0544 | ayeshu69@yahoo.com
EDUCATION
NATURAL HEALTH CONSULTANT  PRESENT
PASTORAL MEDICAL LICENSE MAY 2019
HIJAMA ( CUPPING THERAPY )TRAINING MAY 2019
HIJAMA/ CUPPING THERAPY TRAINING DIPLOMA
MALE THERAPIST
Zaki Qureshi (MD) | 4740 14th St. Suite 308 Plano, TX 75074 | (817) 933-7200
If anyone has himself cupped on the 17th, 19th and 21st it will be a remedy for every disease. [Abu Dawud]
The Prophet (ﷺ)
I had a very good experience with Dr. Ayesha. The setup was comfortable and she put me at ease. Everything was clean and sterile. She's a pro in doing hijama. The whole process took less than 30 minutes and it was painless for me. Her services were very affordable compared to other hijama-practitioners. Overall, she gave a professional service and I would highly recommend her.
Iffat Siddiqua
I was in Texas and had the opportunity to have hijama done through Dr. Aysha. She is very professional and clearly understood what my issues were. The place & equipment was very clean. I would def recommend her . Definitely coming back for another session.
Jameel Farooqui
Salam! I am alhamdulilah! La hawla wala quwata ill billah! I have felt amazing ever since. The pain in my eye has heavily worn away and my body is functioning normally. Alhamdulilah. JazakAllah khay!!
Fatima

You can book an appointment online and we will be happy to deliver the services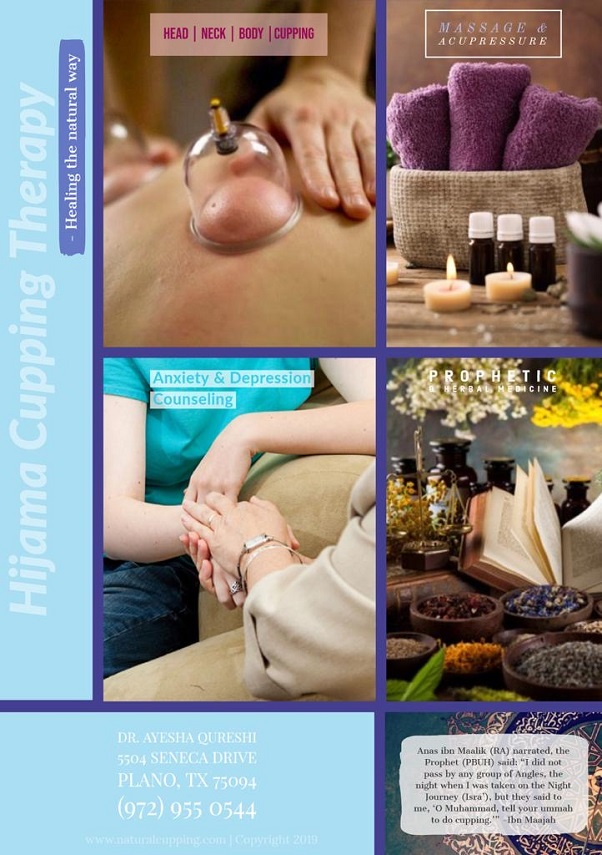 Holistic Medicine Consultation






#hijama #cupping #massage #depression #anxiety #nutrition
that you might find interesting
What is Hijama?
Hijama, also known as 'wet cupping' or 'cupping therapy' is a traditional Arabic medicine where blood is drawn by vacuum from a small skin incision for therapeutic…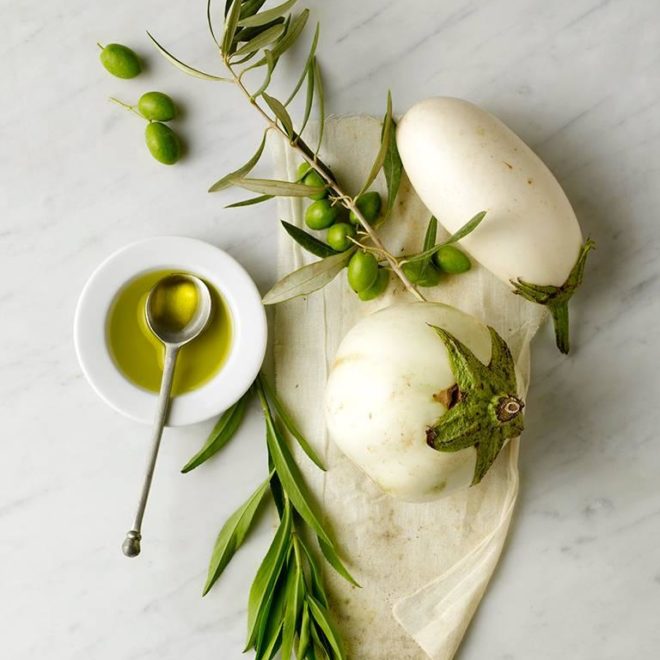 Olive Oil Magic Uses
Many studies have looked at the health benefits of olive oil. Extra virgin olive oil, which is the best quality oil available, is rich in antioxidants, which…
Marjoram for coughs
Marjoram has been traditionally used for coughs and other respiratory illnesses. Although an Origanum species oil, it is different than oregano in chemistry. Oregano is typically rich…
Phone:
(972) 955-0544
Address:
5504 Seneca Dr
Plano, TX 75094
Hours:
Mon-Fri
11:00AM–5:00PM
Sat-Sun
11:00AM–5:00PM
Appointment: Book Now

Or fill our contact form online